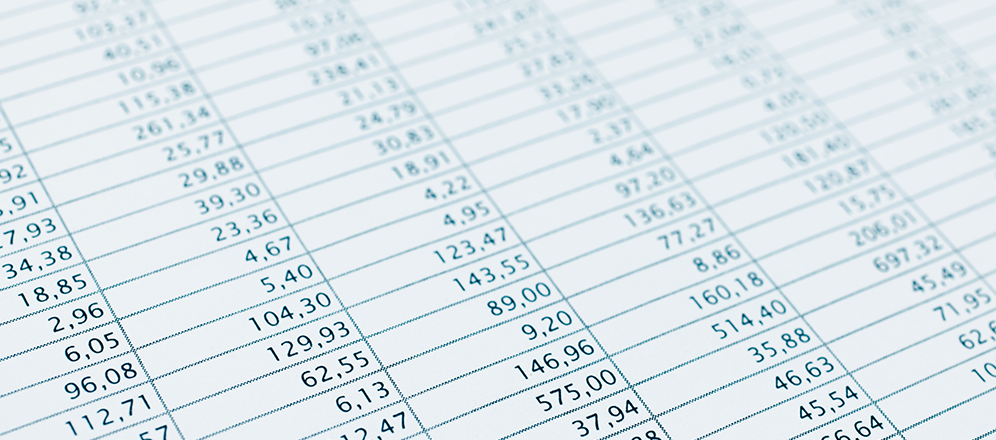 As the global market is trying to cut costs, the economy in Pakistan is also facing the same challenge. Startups are laying off employees and shutting down due to a lack of funding and the rise of the dollar. In such situations, companies can focus on cost optimization as a strategic priority to prepare themselves for tough times. Cost transformation is not just about cutting costs but it is about creating a culture of cost productivity that should be embedded at all times across all systems of a company.
The primary challenge to cost optimization comes at a time when there is no need immediately or in the near future to check the company wallet.
While costing strategies are employed by various firms during economic downturns, the primary challenge to cost optimization comes at a time when there is no need immediately or in the near future to check the company wallet. However, creating that burning need at all times is what brings out 'cost productivity' in firms that improve the company's revenue and potential for growth.
According to a McKinsey report, companies that prioritize cost management have 50% higher profit margins than those that don't. In addition, a survey by Accenture found over 90% of its executives said their companies need to see operational improvements from transformational cost management initiatives.
Here are some ways companies can deploy costing processes from day one.
Align cost ambitions with strategy.
Build the right skills pyramid to avoid downsizing by deploying the right strategy across the human resources skills pyramid
Deliver from the right locations to avoid extra costs.
Track utilization rates to optimize buffer headcount.
Focus on automation and process reengineering to reduce human effort.
Implement lean operations to account for overheads, improve billing processes, and shorten the contract lifecycle.
Embed a cost productivity culture within the company to optimize costs consistently.
By deploying these strategies from day one, companies can prepare themselves for the worst of times and stay ahead of the competition.
Let's take a look at the above one at a time.
Are costs getting too ambitious for your strategy?
Most companies will vouch for having the most robust cost strategy in place. In fact, a report by Deloitte found that 86% of executives say their company has a formal cost reduction program in place. Despite all of this, during economic downturns and other such catastrophes, companies are unable to hold their costs down. To avoid this, companies need to identify their core business objectives and discover repeatedly how these objectives align with their cost structures. Then, they need to define a clear roadmap for cost optimization and establish a cadence with the appropriate team to continually focus on this. Finally, nothing beats a strategy that is spread across the entire organization and for this reason, companies also need to communicate this strategy and their cost goals to all their stakeholders repeatedly.
Build the right skills pyramid across the entire organization
The right skills pyramid appropriately distributes the share of its junior resources and productive senior resources. A Retention Report by the Work Institute stated how, on average, replacing an employee can cost 33% of their annual salary. On top of this, companies with high employee engagement levels can have higher profitability, according to Gallup. Therefore, identifying the skills pyramid in an organization and determining the number of resources required at each level of the pyramid is crucial to cost maintenance. This also ensures that the number of junior and senior resources in a company is always balanced.
Delivery matters and so does your location
There has been a drastic shift towards remote work post-COVID and a lot of companies have decided that it is here to stay. A survey by PwC determined that over 50% of surveyed employees preferred to increase their use of flexible and remote work options. Outsourcing resources is just as common now. Research by the World Bank suggests that companies can save up on labor costs by outsourcing work to countries like Pakistan. Companies of the future will need to consistently evaluate the feasibility of remote work and outsourcing, and determine the most cost-effective locations to deliver services and products from.
Track your metrics, not your people
A study by PwC found that companies with optimized headcounts were able to save up on labor costs. While monitoring the utilization rate of employees and resources is an important initiative, it is just as easy to let it slip through the cracks. A report by ADP found that 84% of workers globally are not fully utilized on the job. Tracking utilization metrics to optimize headcount needs to be a priority agenda for all companies.
The machine and human balance
A repetitive and time-consuming task is always an opportunity for automation. In fact, automating business processes can prevent companies from losing 20-30% of their revenue through improved operational costs (Forbes). Companies need to reengineer their business processes to eliminate waste and reduce human effort to be able to manage costs.
Lean operations
Overall, companies should assess their operations repeatedly and try to ensure efficiency as much as possible. A McKinsey report suggests that small businesses can save up to 25% of their operating costs by streamlining technology operations. One example of lean operations is the optimization of billing and collections processes. Another example would be ensuring more efficient operation within the contract lifecycle management process. According to a Gartner report, up to 30% of the cost of a contract can be saved through better contract lifecycle management.
Shaping a cost productivity culture
Finally, companies need to embed cost productivity within their culture by communicating the importance of cost optimization to the organization, actively rewarding cost-saving initiatives, promoting a culture of cost productivity and continuously monitoring and evaluating cost-saving initiatives.
Costs do not necessarily need to be your enemy if you take care of them from the beginning and ensure a stable sense of cost productivity in companies from the start.
In a nutshell, costs do not necessarily need to be your enemy if you take care of them from the beginning and ensure a stable sense of cost productivity in companies from the start. In fact, cost transformations support companies in delivering better and improved products and services to their customers.