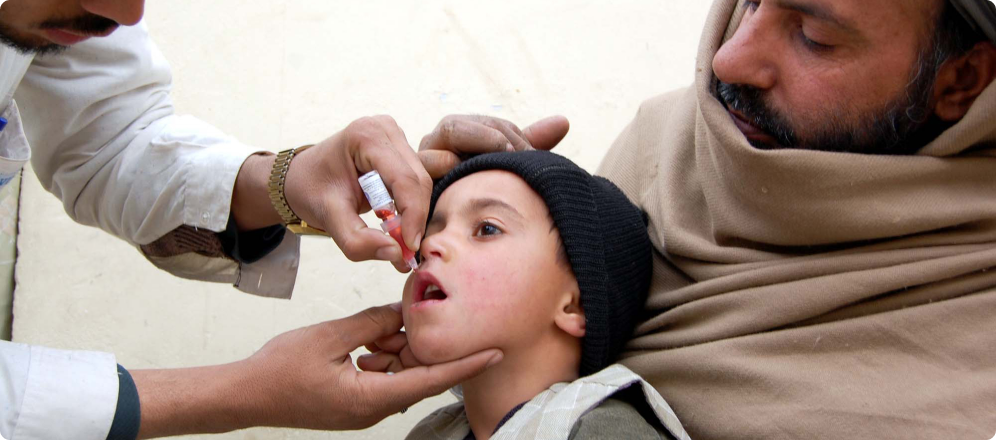 Context
Pakistan is one of the three remaining polio-endemic countries in the world, alongside Afghanistan and Nigeria. To help eradicate this disease from the world, the Bill and Melinda Gates Foundation, paired up with the Government of Pakistan to launch Pakistan's National Emergency Plan for Polio Eradication.
At the center of Pakistan's polio vaccination efforts is the Geographical Coverage Support System (GCSS) dashboard which uses real-time data from health workers in the field to monitor and control vaccination campaigns, in addition to identifying visited and missed areas.
The Challenge
The task was to redesign the first version of the dashboard, which had all the building blocks of a functioning dashboard; however, the interface was difficult to use and unintuitive. The Rayn team had to understand and consolidate the various user needs and data models, and design a highly intuitive GCSS Dashboard that brought key information to the forefront... All to be done within two months.
Approach
As the first step of our redesign process, we wanted to fully understand the challenges of the current dashboard and the expectations with the newer version. Our research consisted of understanding the roles of multiple stakeholders, addressing business needs, auditing the current version of the dashboard, identifying KPIs, and gathering insights for key use cases.
Mapping use cases
Next, we streamlined the expectations from the new dashboard and locked in use cases. A few examples are shown below:
Use Case 1
As Deputy Commissioner
I want to
See the folowing key insights
No.of Phones
No. of teams in the field
No. of teams reporting back
Start time (Deployment)
End time (Return)
Arranged by:
Provincial View
District View
Tehsil View
UC View
Use Case 2
As National Coordinator
I want to
See the folowing key insights
Map Tracks
Phone Count
Campaign Name
Campaign Status (Live)
Time/Date of Track made
Arranged by:
Provincial View
District View
Tehsil View
UC View
Use Case 3
As Deputy Commissioner
I want to
I want to compare one campaign with another campaign
I want to compare Day 1 of Month Campaign with Day 1 Another Month Campaign
(Same UCs / Tehsils / Districts)
Stage 1
Internal stakeholders interviews
Identifying the top 10 use cases
Identifying personas
Listening tour with stakeholders
Heuristic evaluation
Stage 2
Wireframing
Recommendations on usability
Buy-in from partners & stakeholders
Stage 3
Design system
Prototyping
User testing
Iterate on usability recommendations
Product roadmap & execution plan
Retrospective
Like any design project, this one had its unique challenges and opportunities. One potential pitfall with dashboards is that they can often come off as inhuman, dull, and unintuitive. This isn't at all representative of the complex problems they are solving and the lives they are changing. By integrating some aspects of their lives in the design, we tried to represent the human aspect of this dashboard and put a spotlight on the end goal which is to help children that could be susceptible to such a preventable disease.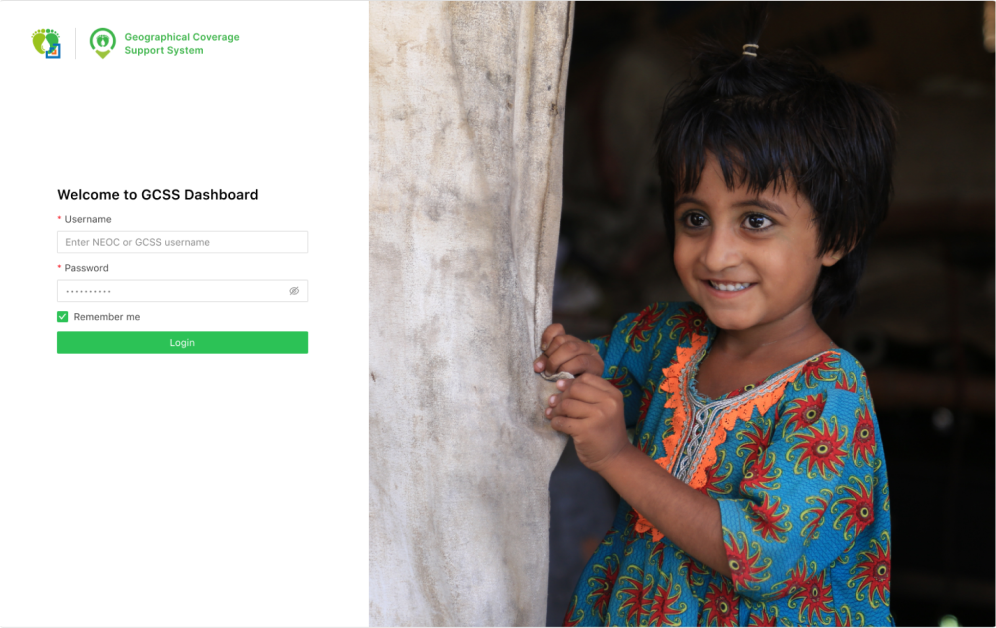 Testimonials

"I have logged in with the Dashboard 2.0 for GCSS. It is a very helpful tool for the Provincial EOC to monitor the daily performance of districts, Tehsil, UCs, Teams etc. The dashboard now presents a bird's eye view of the entire province and a deep-dive down to the UC level as desired by the user's preference and needs. It is really helpful in terms of monitoring."
Ijaz Ahmed
Provincial Focal Person / Data Officer
PEOC Balochistan

"Thanks for presenting the GCSS Dashboard 2.0 by your team. During review the reporting interface was found simplified and comprehensive. It now helps the Ops team to view campaign progress and reports at a glance and compare districts simultaneously. Some feedback was also presented by the Ops team for further improvements of data visualisation which we hope will be incorporated for the November SNID. We appreciate the GCSS team for this iteration and we hope this will help the NEOC in tracking the performance of Polio campaigns in a more seamless manner."
Ops / Control Room Team
National Emergency Operations Centre
for Polio Eradication
Federal EPI Building, Islamabad

"Dashboard Version 2 (V2) is offering mobile view to track district polio teams and a clear representation of the entire district's performanance at single glance is a very helpful tool for the district to monitor the performance of their Polio teams.GCSS team for such a digital support to PEI program is much appreciated"
Appreciation Letter from Deputy Commisioner
District Pishin
Key Learnings
Communicate often: It is human nature to make assumptions to fill gaps in our understanding. However, there is no room for assumptions when you're working on a tool responsible for saving millions of lives. Solid and frequent communication is key while working with large cross-functional teams to avoid details getting lost in jargon and calls.
Share frequently: When your design is solving for multiple stakeholders, as well as business needs, it is always helpful to show what you're doing and the next steps you'll be taking. At best it will give you validation, at worst you will have to pivot but you'll have the cushion time to do that. There is no substitute for thorough feedback.
The design is never final: Design is a constant iterative process. What is perfect today may not be so the next day, month, or year. In such situations, it is best to have a concrete plan and clear expectations, prioritize the most important solutions and be willing and able to pivot when needed.
Document your work: Document your work, document your work, document your work. We maintained a process book throughout the whole project and it helped us come back to retrace our steps whenever we felt stuck. Additionally, it helped us see how we revamped the dashboard from start to finish. For such a big project, you begin to forget the details moving forward, so it's always helpful to have them in one place.