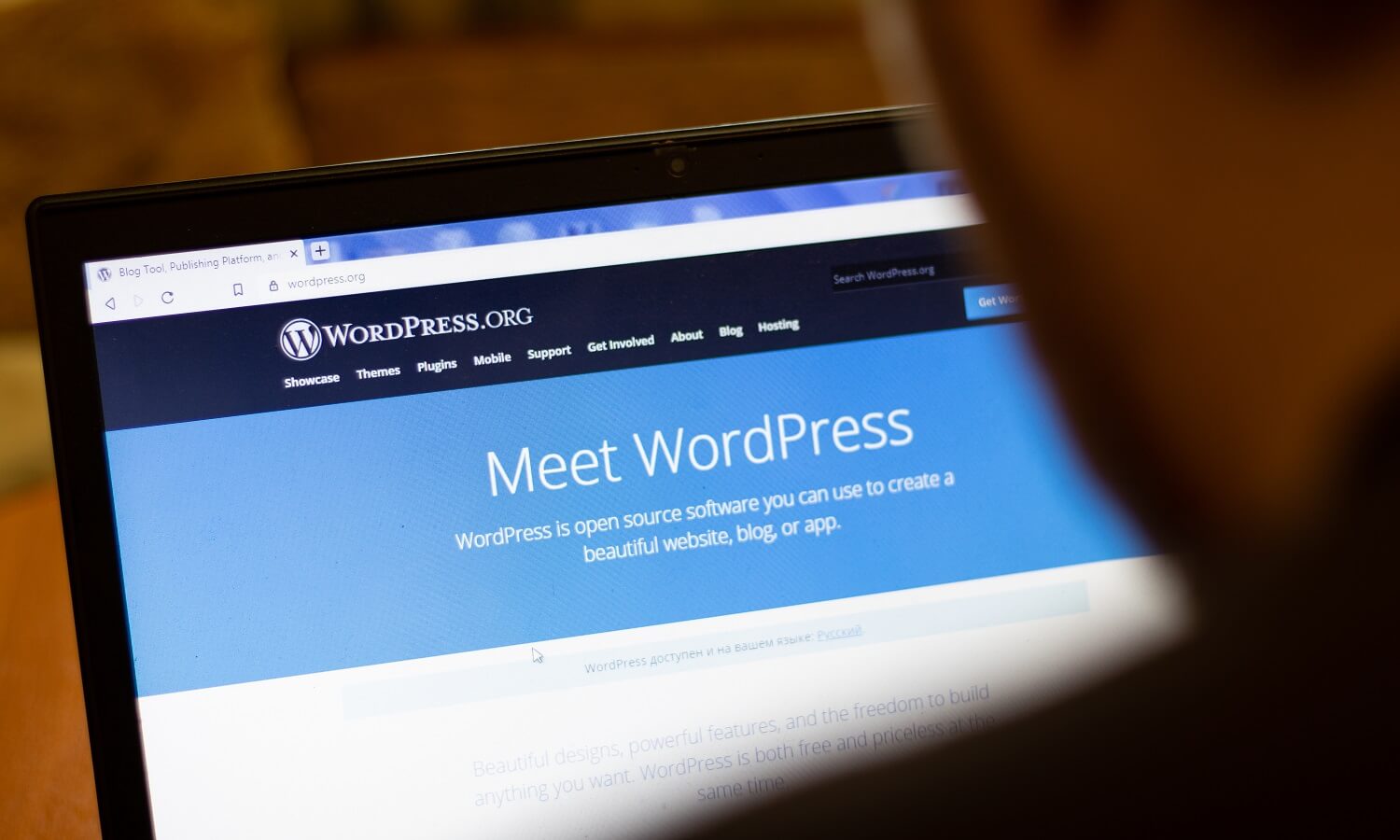 Is WordPress For You?
WordPress is one of the most popular Content Management Systems (CMS) that simplifies the process of building any kind of blog or website. It was created back in 2003 by Matt Mullenweg and Mike Little. The open-source software is free to download, modify, and use as per the user/developer's choice. It is popular for its flexibility, especially among bloggers and small business owners who are conscious of budget and time.
WordPress.com vs. WordPress.org
Categorically, there are two types of WordPress out there based on a number of things:
WordPress.com: Self-hosted by WordPress, a platform that helps you build a website using WordPress software, you don't have to download anything, and you don't need any third-party hosting. Just sign up on wordpress.com, pick a theme, use their provided plugins, and start creating. WordPress.com is for beginners or for bloggers as you do not have much room to play with themes and plugins. In fact, wordpress.com provides you with a very basic and limited setup to build a website.
However, this is much more secure if we compare it with wordpress.org because it's hosted by WordPress itself and doesn't have any third-party plugins.
WordPress.org: A free WordPress software hosted by 3rd party hosts and can be used to build and maintain a website of your own. It can be downloaded for free and modified as per your needs. You are also free to install it on any hosting provider you prefer, with your choice of theme and plugins. Furthermore, there is no restriction or limit on choosing a theme or choosing the number of plugins to set up.Typically this is the type of WordPress that people are referring to when they talk about running or making a website on WordPress.
Pros
WordPress is easy to use as it requires less technical knowledge to build websites. It comes with a simple user interface (also known as the "WordPress admin panel") where users can create pages, add new posts, edit existing pages, add install and set up plugins, and themes of their choice to extend the functionality of the website.
WordPress websites are affordable, unlike other platforms, building a website on WordPress is way cheaper than building on any other major platform. For instance, if you want you set up a WordPress site, you can do either of the below-mentioned things:
Install the free software from WordPress.org, modify the code as per your requirement, and pay a small fee to a site willing to host it for you.
or
Create a free account on WordPress.com, and use their prebuilt tools and templates (with limited options) to create your own WordPress site, which they will host and manage for you.
Thousands of plugins and theme options are available that cover everything from SEO, contact, shopping, and membership to social media sharing. The themes and plugins repository offers tons of free or lite versions. You can also see premium options on sites like CodeCanyon or on individual developer sites to extend your site functionality.
It is SEO-friendly, unlike other platforms. There are also a few famous plugins like Yoast SEO or All in One SEO which can help your website rank on top in any search engine.
WordPress is flexible, and you can use it for anything from simple service sites, blogs, and landing pages to e-commerce websites.
Easy integration with Third-Party tools and services.
With just a few clicks, you can configure WordPress to automatically share your latest posts to any social media platforms like Twitter, Instagram, and Facebook. It can also be easily integrated with other major platforms, i.e Mailchimp, Calendley, Google Analytics, Paypal, YouTube, Vimeo, Zendesk, App.net, and many others.
Easy for creating an online store and affiliate websites.
WordPress is straightforward to set up your online store using Woo-commerce (a WordPress plugin) and add products at any time including physical, virtual, and digital products with a number of major payment options i.e. PayPal, stripe, and a few others. You also generate affiliate links for your user to sell products for you and earn a commission.
Cons
There are a few disadvantages of using WordPress to build your website as well as it's not suited for everyone. Below are a few cons listed to not using WordPress for your website.
The security is vulnerable because it is an open-source platform, making it attractive to potential hackers. Hackers can exploit loopholes in your website, leading them to steal sensitive information or add malicious content to it. To mitigate this risk, again, it is always good to be knowledgeable in choosing plugins and themes for your WordPress site, and adding security plugins like Wordfence and following other security practices can also be helpful to mitigate the risk of hacking WordPress sites.
It is difficult to maintain in some cases, as the WordPress website is based on a number of plugins and a theme so 1 plugin or theme having issues can bring your entire website down. In some cases, it is difficult to maintain the WordPress website, and other times it is difficult to diagnose the issue caused by a particular plugin.
Too many plugins can slow down the website, as the WordPress website uses a number of plugins, using too many plugins can cause performance issues in the website and will eventually slow it down. .
It is slightly less innovative, as compared to other platforms. WordPress hasn't changed much in the past 8 to 10 years and the UI is still more or less the same. Many major businesses will think twice about using WordPress for their site in 2023.
Who Should Use WordPress?
Most people can make use of WordPress and will find it a good choice for their needs. But particularly it's well-suited for small agencies, bloggers, freelancers, and online store owners who know a little about web design and can be the beneficiaries by choosing WordPress as their CMS for their website.
Who Should Not Use WordPress?
WordPress is suitable for all types of websites but still, there are some cases when the website is not recommended to use i.e. It's very vulnerable in terms of security so it's always a potential risk and hackers love exploiting vulnerabilities in WordPress, which will not only cause website outage but also the loss of critical data.
Conclusion
Despite its cons, WordPress remains the most popular and widely used CMS today, "holding a major market share of the CMS industry." Other blogging platforms like Bloggers, Ghost, and Medium are also growing in popularity. Regardless, there is no doubt that WordPress will continue to reign in the foreseeable future. With this information in hand, you will find it easy to decide how to proceed with your website plans. Good luck!